Our History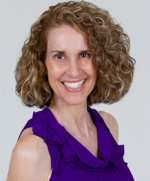 Sue Abrams grew up with a passion for creativity and writing.
After journalism school, Sue spent more than a decade in deadline-driven TV News. As a reporter and anchor, she covered just about every topic under the sun. That was a great basis for what was ahead.
After TV News, Sue stepped behind the camera for a role that better utilized her creative powers: Writing, producing and directing corporate films.
Sue's creative services agency, Sue Abrams Productions, had been going strong for more than 15 years. Sue and her team produces effective and memorable video, print and still photography content for global clients, large and small. Her team specializes in making the process easy and streamlined for even the pickiest corporate client.